Destiny Christian Centre is a church founded on the infallible Word of God and dedicated to promoting healing, restoration, and wholeness to all that enter in. We are a church characterized by energized worship and faith-driven prayer. Destiny is winning, teaching, discipling, and releasing God's people to fulfill their purpose in life. Committed to the people of Sault Ste. Marie, Ontario, Destiny is here for the long haul. LOVING God and others, GROWING in His Word, and REACHING out to this great city and surrounding area is the driving force of why we are here. We foresee multi-generational followers coming together in oneness and releasing His glory on the earth.
Didn't get an email invite?
Message us!
follow us on social media
No upcoming events at the moment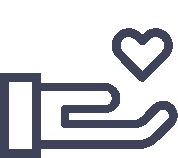 You must each decide in your heart how much to give. And don't give reluctantly or in response to pressure. "For God loves a person who gives cheerfully."